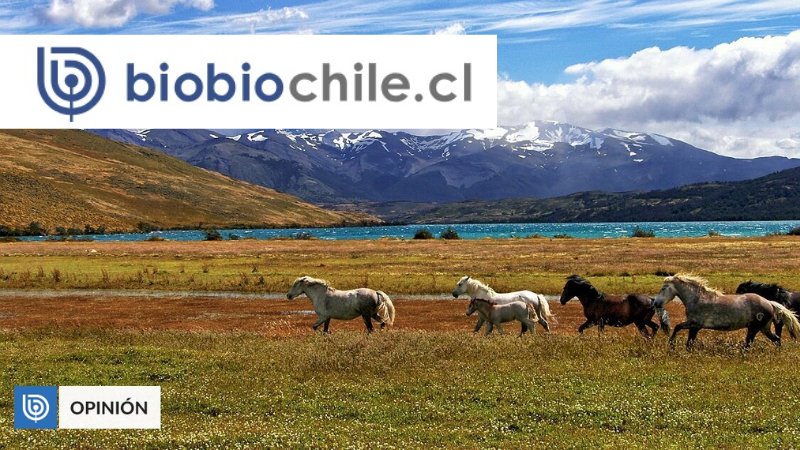 How to make the most of the care for Patagonia and not die trying
Find out how the Conservation Easement (DRC) makes a difference. Our out-of-control carbon emissions are increasing the Earth's temperature and jeopardizing it. It is time to take action by protecting forest areas and stopping the environmental detriment.
Nowadays, the Earth, our home, overheats gradually. Our emissions are skyrocketing and don't balance with our carbon sequestration, turning our planet into a real caldera that progressively increases its temperature to hazardous levels, triggering a series of climate risks that affect us equally.
Due to that reason, it is imperative to lessen humanity's actions on the planet and, overall, protect effectively large wooded extensions since they represent the Earth's lungs which have been the most threatened because of humanity's actions and the uncontrolled consumption of natural resources.
Ultimately, our economic system is detrimental to our planet, and unfortunately, the given solutions have been insufficient; consequently, we need to innovate and have people involved by providing them with the appropriate inducements to create a strong enough collaborative effort to make changes in this area. The good news is that these tools are available in Chile, and we should use them to achieve this target.
The Conservation Easement is an unprecedented legal mechanism that allows property owners to permanently maintain a conservation land status and prohibits land intervention or modification of its natural features (flora, fauna, and fungus), which must be conserved with no exceptions. Not only does this status rule for the current owner, but also rules for the new ones in case of the sale of land. The lack of compliance with this implies a series of legal impositions ruled by the Court of Justice.
In practice, this law effectively protects nature from this moment. One obstacle to protecting the environment and contributing to its conservation is finding wealthy people willing to allocate a substantial part of their heritage to conserve large land extensions.
However, if we gather numerous groups of people; hundreds or thousands fascinated with making a real change, we may give way to a large number of smaller Private Parks for Nature Conservation, which as a net, may achieve a beneficial transformation for the planet, conserve extensive natural areas in our country and provide thousands of families with a purpose on budget.
What is the best? This is a profitable business because the awareness of caring for the environment is both actual and massive. Hence, the lands marketed under the Conservation Easement have shown an annual average yield of 20% in the prices over the last five years, and the land appraisal has multiplied by 10.
That is what we have identified at The Real Eco State, where the demand for our conservation land offer in Patagonia has raised not only small-scale Chilean investors' interest but also Europeans and North Americans eager to make drastic changes at a low cost. In this way, instead of buying a plot of land that destroys the landscape, forests, and ecosystems, the alternative of owning land increases its value with a significant impact on the planet is doubtless the best path for all of us.
Source: BioBio