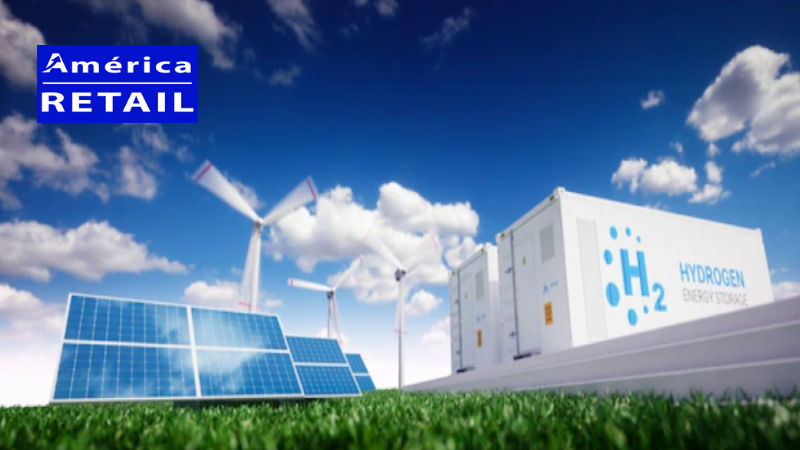 Impact Investment: green investments can also be profitable
Impact investment is being developed in Chile and the rest of the world with favorable profitable projections. Impact Investment seeks to measure financial returns and its positive impact on the environment.
The United Nations established Earth Day on April 22nd to commemorate our planet and its ecosystems, considered the home of humanity; additionally, to protect it to improve people's lives, fight against climate change, and prevent biodiversity from collapsing.
Impact Investment
A date that invites us to reflect on the concrete measures we take daily to care for the world that shelters us from human's corrosive actions.
By recycling household waste and having sustainable water management and the energy sources that we use, as well as teaching our children the importance of being responsible for taking these actions since early years, we can contribute to an area that, mistakenly, has been exclusively kept for the wealthiest: investing in acquiring land to create Private Conservation Parks.
It is not only incorrect but also a great moment to do it. For some time now, green "investments" pushed by the urgency of global warming, have become the rule to follow for most global investors. The preservation of water resources, the development of clean energy, and the responsible treatment of waste, among other measures, are the minimum standards of large investment funds, which has given way to a market that was nonexistent a couple of decades ago.
It is what we know as Impact Investment: an investment whose purpose is to produce a positive, measurable environmental and social impact in hand with financial return.
Chile is not behind this trend. The Real Eco State has marketed conservation land in Aysen at reasonable prices for five years. What does that mean? People, who buy land in any of our projects, must follow the Conservation Easement rules under Law 20.930 to conserve it.
In this way, these lands have almost no human intervention and have not been subdivided into smaller units since the purpose is to conserve the natural ecosystem, in its As is form, collaborating for forests and landscapes in Patagonia to continue being a natural wonder now and for future generations.
This purpose is not only noble but also profitable. The concern for conserving our unspoiled ecosystems doesn't have to go against the interest in having a financial return that aims at being committed to conservation. Since the beginning of this business model, our projects have had roughly an annual financial return of 20%.
It is a fact that conservation knows neither borders nor languages. Impact Investment was born due to the progressive shortage of lands and the increase in the demand for them in Europe and The United States- whose markets are more experienced than the Chilean's and are ahead of these investments, which protect the ecosystems that are threatened and badly-treated, such as Amazonia. For that reason, financial return projections are expected to be on the rise.
The foreigners' upward interest to invest in plots of land for conservation purposes of our southern forests led us to recently open an office in The United States which will allow us to simplify legal documentation required within the Chilean Law to acquire Chilean land. We strongly believe this will drive interest in these property and conservation mechanisms in the south of Chile, which is great news if we want to maximize efforts to protect our natural heritage.
It doesn't matter whether the owners are Chileans or not, but maintain their natural features in the future and prioritize urgent actions to protect our Patagonia and help it continue being a vital asset for our planet's sustainability. Our children and grandchildren will be grateful, and so will Mother Earth.
About The Real Eco State
The Real Eco State is a Chilean company that markets land starting from five hectares for conservation purposes in Patagonia. The previous entails the obligation to conserve lands forever under Law N°20.930. Therefore, people are considered owners of a "private conservation park" and committed to protecting its biodiversity.
The foundation WEConserve plays a fundamental role in supervising the compliance of conserving these lands by The Real Eco State and the owners. The company, certified as Carbon Neutral and part of Desafio 10X, founded by lawyer Felipe Escalona, seeks to inspire other companies to share their profits more fairly and improve their collaborators' lives.
Source: america-retail.com