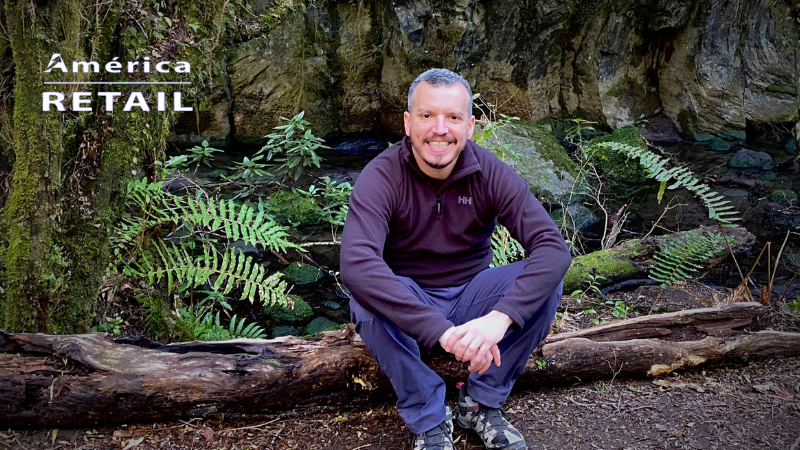 The Real Eco State: Revolutionary innovation in nature conservation and real estate development
Felipe Andrés Escalona, a Chilean lawyer and the leader of this company, has been able to transform the traditional approach of the real estate industry by merging environmental conservation and the development of sustainable projects.
Thanks to his audacious and committed foresight, Escalona has democratized access to nature and raised awareness of the importance of protecting our environment. A true venture story on how successful The Real Eco State has been and how it has innovated when it comes to conservation and real estate development.
About its leader: from a legal manager to a conservation protector
Felipe commenced his professional career as a legal tax manager at a real estate company, where he succeeded. However, his life turned around unexpectedly while on a trip to Torres del Paine. After facing adverse weather conditions and hazardous moments that even jeopardized his life, Escalona questioned the purpose of his career and contribution to society. It was the exact moment when he decided to take a radical turn in his life.
A new challenge is born: A unique foresight
After his life-changing experience, Escalona resigned from his job and combined his consolidated experience in the real estate business with his passion for the environment. The Real Eco State was founded with a clear objective in mind, which was to develop real estate projects that are focused on nature conservation. Its innovative approach consisted of marketing lands in Patagonia without building roads or providing electricity to disincentivize habitability, instead encouraging their sustainable use. The essential premise was to protect nature and propose the most convenient square meters in Patagonia.
The proposal turned into a huge success. The company has marketed more than 6.000 hectares and made more than 26 million dollars; moreover, it established a branch in New York to cater to its international clients' needs. By the end of this year, it is expected to start operations in Mexico, Spain, and Colombia.
The company's innovative approach to the conservation of Patagonia has been strengthened thanks to the strategic alliance with the foundation WEConserv, which oversees the compliance of the ecosystem conservation of each marketed land. Felipe's permanent concern about innovative formulas to enhance and develop his business model led him to partner with NASA and the University of Maryland to conclude the project GEDI (Global Ecosystem Dynamics Investigation) in Patagonia. This global scope initiative is generating not only the first high-resolution images of the Earth's crust and a capacity inventory of large geographical extensions to sequester carbon, but also other forest parameters remotely.
Democratizing access to nature
One of the core objectives for Felipe Andrés Escalona and The Real Eco State is to democratize access to nature and conservation, providing lands at reasonable prices. His purpose is not limited to installing a crystal dome in the area where we are just observers, but to educate people on how to have close contact with nature and care for it. The Company has provided a considerable number of Chileans and foreigners with the possibility of acquiring lands in protected and natural areas, such as the southern coast of Chile, where whales and dolphins may be spotted.
An ambitious target
"We are on the verge of launching a thrilling project that will allow our clients to receive carbon credits as part of our environmental conservation commitment. Our main target is to promote private conservation as an effective way to contribute to the cooling of the Earth", according to Escalona.
In addition, The Real State's CEO underlines that "Our business in Chile is part of an international network that works as a global firm law, which resulted from our alliance with the renowned law firm Baker McKenzie. The information in our native language provided by either our office or electronic means may be verified by any person without distinction. We have our clients involved; therefore, we work on behalf of all participants. Escalona concludes that this approach is exclusively theirs and expects to continue to grow in the future".
Source: America Retail